About Neil
Business Mentor & Coach
Hi, I'm Neil and I help entrepreneurs earn extra income and be their own boss by starting their own business, using our proven ClientsNOW system.
Having first-hand experience in starting businesses from scratch, scaling them to profitability and selling them for up to 8X their annual turnover, I have the knowledge, skills and experience that you can gain from.
I wish there was a system like ClientsNOW Business in a Box when I started my first business. It would have saved me from making so many mistakes in business, in fact in life!
You don't need to go for it alone, let me or one of our coaches show you exactly how you can start your business, get clients almost immediately and start making money within days of launching, with our proven system.
Welcome to Business Growth Club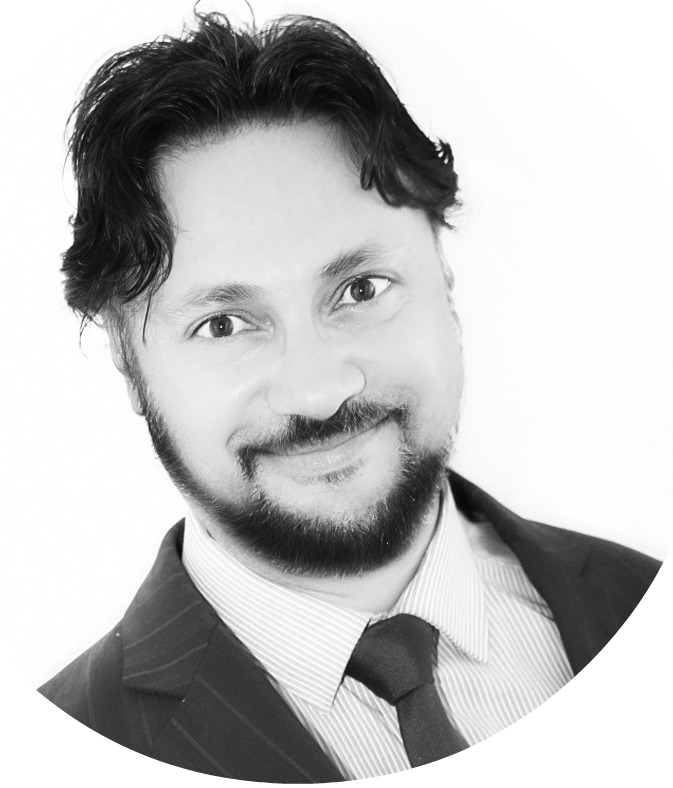 "Neil helped me start my business and also assisted in developing specific areas of my business that I wanted to improve. He listened carefully, came up with ideas and new ways of looking at the issues, and helped me to make rapid, measurable positive changes. He uses his expertise to provide the tools you need to grow your business and make successful decisions. I highly recommend him!"
Your Success Is Our Success
Neil is an entrepreneur who likes getting things done—and inspiring other people to get things done.
Neil is convinced that a large part of his ability to get others to take action is simply due to his own passion for the things he's involved in—as a business owner, as a leader in his industry, and as a volunteer in the community.
As a coach, Neil simply speaks from his experience and shares how he applies the tools and concepts in his own business. Both the challenges and the results are instructional.
He says "I like the idea of saying to people, 'Don't make this mistake. Do it this way, because if you do it this way, you'll have phenomenal results. Learn from somebody else's mistakes rather than your own!'" He laughs, saying, "I spend a lot of time examining my mistakes because there are a lot there."
Neil started his first business at the age of 18. He remembers, "I immediately made loads of mistakes and lost lots of money," he jokes, but he put the lessons to good use and gradually developed a highly successful multi-million-dollar importing business.
In 1994, everything came tumbling down and he had to close his importing because of poor financial management, among other things.
With the stock leftover from his importing business, he opened a retail gift shop.
Neil recalls "My retail business started growing steadily, and I thought I was doing OK. After all, I had customers coming in to purchase daily. Then, the rise of the dollar stores started. Big brands like Overflow, Crazy Clarks and Dollar & Sense opened in my area. I started to lose customers – mainly on price points as I could not compete with the big boys on price. I asked my supplies for further discounts, which they could not provide. My shop's rent, staff wages and other overheads started to accumulate causing me to stress like crazy. All my income seemed to be spent on the overheads – "was I working 7 days a week just to pay rent and wages – this cannot be right"? – "I mean where is the money going" – I would question myself every night. Finally, the landlord sent me an eviction notice – and again I had to shut shop – lesson learned – profit is king!"
"So, I asked myself why aren't my businesses working and what don't I know about operating a successful business? Why are some business so successful, what do they know that I don't?, there must be a way out if this!"
"While working in sales, I enrolled in business studies, concentrating on business development with the Emyth Mastery program. I also joined EBC – Executive Business Coaching where I graduated as a business coach and marketing consulting. That was my turning point and an eye-opener to the true discipline of operating a successful business.
"I never had any intentions of becoming a coach, rather I wanted to find out how to run a profitable business. What I learned was a whole lot more. In this time, I also dabbled in the restaurant business, eBay and Amazon stores and digital marketing business, all of which I started from scratch, scaled to profitability and sold for a good profit"
On the hard lesson to have learned from business and life,  Neil says" I lost everything, almost had a nervous breakdown, damaged my relationship with families and friends' , not to mention the severe financially blow that comes from not understanding the flow of money. Despite that, my entrepreneur dream and my deep graving to be my own boss and a successful businessperson did not die. Getting up, dusting yourself, learning from your mistakes and trying again, failing, getting up again over and over until you finally succeed is the name of the game of life! That's how I see it anyway"
It is this way of thinking that has led Neil to today have a successful marketing consulting business as well as a business coaching firm.
"What I'm here to do is engage in discussions and make sure people feel comfortable about their business ' future," he says. "But above all, be the guiding hand, for we can all be better together." 
"I want to create an environment where people can grow together and know, above all, that I'm a safe pair of hands to do it with because I'm doing it myself out there myself.  Not just the stories I'm sharing. Not just the tools I'm using. It's not theory but practical – I'm on the ground still knocking on doors to understand what consumers want."
"It's, 'Come on this journey with me. I've been where you are. I can see the future. It's brighter if you want it to be.'"
Whether it's in the businesses that he runs, the workshops he coaches, or the relationships he builds, Neil shows up with one objective in mind: helping people reach their goals.
Neil is a firm believer in the power of gratitude, which is evident in his attitude toward his coaching clients: "The real benefit I enjoy from this," he says, "is experiencing the participants' growth with them, celebrating successes with them, being able to get to know some amazing, incredible people who are outstanding achievers, and to learn from them."
Neil loves helping ordinary people do extraordinary things.
He helps his clients write the next chapter in their lives—and make it "the greatest story ever told."
The function of a coach, Neil says, "is to help someone discover and manifest their genius." "What I appreciate about the clients is the honesty, the wisdom, and the willingness with which they participate. This program attracts a special kind of human being. There's just something about people who stick around with Business Growth Club coaching program that's wonderful."
Get in touch with Neil today, and let's plan your future.