Referral Rewards
We Invite You To Join The Business Growth Club's Referral Rewards Program Where You Get Rewarded With a $100 VISA Card For Every Qualified Referral!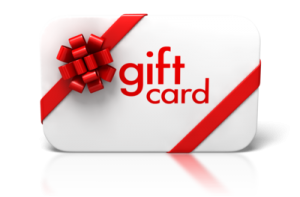 ***$100 Reward Will Only be Awarded If The Referral Makes a Purchase
LET US KNOW YOUR DETAILS AND YOUR REFERRALS DETAILS
Simply follow these quick and easy steps:
1. Recommend
Recommend Business Growth Club's ClientsNOW Business in a Box Package to someone you know who wants to start their own business!
They must be genuinely interested in starting a business otherwise the incentive doesn't apply.
2. Direct
Direct them to this page on our website. https://www.businessgrowthclub.com.au/
Simply have them mention YOUR name and Contact # and this Code: REFER50 (Don't worry, we'll ask who referred them)
3. Reward
When your reference purchases a BGC ClientsNOW Business in a Box Package, we will inform & reward you!
What are the Terms and Conditions?
Please refer to the Business Growth Club's  Referral Partner Program Agreement for full details. In short:
Any leads you present to us must be exclusive – i.e.: Business Growth Club is not already engaged with the lead; nor have you provided the same lead to a competing vendor.
The prospect is not a Known Prospect meaning that they are not already a current customer of Business Growth Club; nor are they currently or have previously been in discussions or negotiations for a Business Growth Club's package
---
How much can I earn per successful lead?
You'll receive a $100 VISA pre-paid card every time someone you refer to us makes a purchase of the BGC ClientNOW Business in a Box package. There is no limit to what you can earn. SImply keep sending referrals and recommendations our way and build a great referral reward recurring income!
---
How do we register a lead?
Leads are to be submitted by emailing us or letting the lead know to mention your name and business name as the referrer. Provided the lead is not a Known Prospect, it will become a Qualifying Referral meaning that you will be entitled to a $100 VISA Card on the condition that a successful sale is concluded.
---
How do we get started?
Simply start asking your customers if they want to start their own business, what industry they want to work in and if they are interested in our FREE eBook  "Definitive Guide To Starting Your Wildly Profitable Business Selling Services People Desperately Need"!
Please allow up to 48 hours (2 business days) for your lead to be assessed before receiving a response on whether your lead has been accepted or otherwise.
I was working as a stressed out health professional and busy mum. I wanted an opportunity to have flexibiity and still earn a great income. 
I'm  grateful that this business let's me work from wherever I want to  be and that I can have my family with me.
Drop Us A Line:
Phone:  0400 720 129
To schedule a call back from Neil or to arrange a FREE Phone Consultation, please fill in your details using this form.
If you have any questions or further inquiries that you would like answered by email, please fill in your details choosing 'by email or phone' using the form below.
Please leave a message if unavailable and we will respond to all inquiries within 24 hours.
Email: support@businessgrowthclub.com.au 
Phone: 0400 720129
Business Hours: 9:00 AM to 5:00 PM M-F
NOT MLM. 100% PROFIT       
NO STOCKING PRODUCTS
WORK FROM ANYWHERE
SELL ANY  PRODUCTS
SIMPLE SYSTEM
FULL TRAINING 
SELL ON EBAY AND AMAZON
FLEXIBLE HOURS
Location
A: Po Box 660, Woodridge, QLD, 4114
P: (+61) 0400 720 129