Professional Coaching & Consulting 
FREE Session
100% Off
FREE Consultation Normally Valued at $199
If You Have Any Of These Questions Please Reach Out To Neil For A Free Value Packed Infomation Session
Not Sure How To Start Your Business?
Want Proven Strategies To Increase Sales
Want Marketing Ideas and How To Get New Clients?
Any Other Questions and Concerns?
Work For Yourself But Not By Yourself
Introducing YOUR Business Coach
Hi I'm Neil
I work with aspiring business owners who dream about having a successful business and have little idea what to do or where to turn. I help them get their business off the ground and steer them towards a profitable future and the life they envision.
Having gone through the many challenges of starting my own business, succeeding in some and failing in many, I have learned a thing or two about what it takes to build a successful business.
If you are just starting out, it's wise to work with someone who's been there and knows the obstacles so you can avoid the many pitfalls of working for yourself. I'll guide you through the difficulties and struggles of operating your business so you don't make the same mistakes I made
You need to create a thriving and successful business. We focus on where your business is currently, and create an action plan to move it in a better direction….the direction that you envision.
The partnership we develop tends to be a coaching/consulting hybrid, meaning that I use a coach approach to helping you build your business, while incorporating my experiences and resources when they are in service to your goals.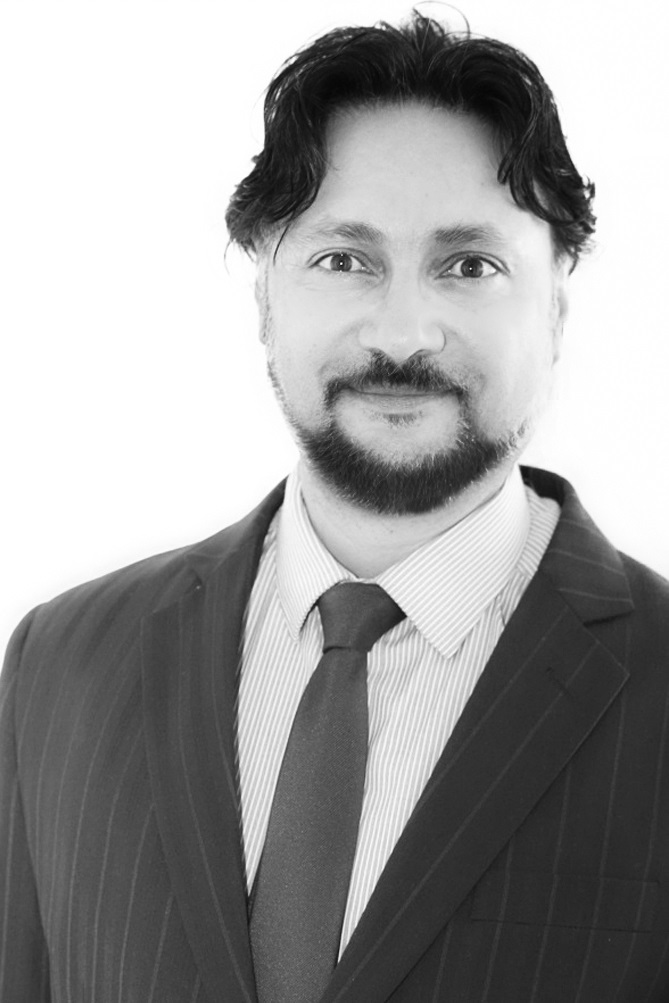 Your success is our success. So from day one of your business coaching & mentoring journey, I will work with you, one on one, to make sure you're getting what you need from us on your path to building a business that works
You've got to have a friend, somebody standing there with you. And that's what a good Coach is—somebody who's going to help you when you need it most – and guide when you don't know what to do next
Why You Need A Business Coach
It's not an unneeded luxury to have a business coach, it's a necessity that your business must have. Accountability is one of the Business Coach's greatest strengths.
It's hard to get an objective answer about your business from yourself, but your Business Coach will always tell you the truth, even if you don't want to hear it.
Your Business Coach can provide valuable insight with years of successful experience that will help you develop long-term and short-term goals and strategies as well as improve your business in areas you may have overlooked.
Lead Gen & Lead Conversion
How Do I Know If I Need a Business Coach?
What is Business Coaching?
A business coach will assist and guide the business owner in running a business by helping them clarify the vision of their business and how it fits in with their personal goals. Business coaching is a process used to take a business from where it is now to where the business owner wants it to be.
Coaching and Mentoring can sometimes be confused since both roles are bringing their years of experience to the table. The biggest difference is that a mentor focuses on advising while a coach will assist the owner in goal planning and keep them accountable so that they achieve success.
How do I know if I need coaching, consulting, or both?
You need a coach if you want help:
organizing your thoughts
creating a practical and effective plan
prioritize goals and tasks
being more accountable for following through on tasks
maintaining high motivation even in the face of difficulties
understanding how you sabotage your efforts (and figuring out what to do about this self-sabotage)
Additionally:
the advice and experience of someone who is successfully self-employed
to understand the basics of business planning and marketing
to learn business and marketing skills in a rapid fashion
to find ways to manage and follow-up on your business success
If you want help in both areas, you need both coaching and consulting. I strongly encourage my clients to use me as a coach-consultant, the best of both worlds.
In all cases, I will:
Ask thought-provoking questions to stimulate you to look at things in new ways
Really listen to what you say. Not only to the surface content of what you are saying, but also listening for the patterns, beliefs and feelings behind content
Give honest feedback on what I observe
Assign you tasks do between coaching sessions
Work with you to help you grow your business
What kinds of topics do you discuss with your clients?
Here are some perennial topics that I often discuss with my clients:
Where are you now in your business's vision, where do you want to go and how are we going to get there
How to develop a one to three-page business plan
How to get more clients and retain them 
Brainstorming on a marketing plan that's actually do-able by a small business owner
How to keep more profit from the revenue you're earning
Exploring how internet marketing can build your business
How to balance the demands of being self-employed with your personal life
Developing systems (operations procedures manual) so that you can hire a team and move on to the next level – managing your team
What are your credentials for being a business coach?
In 1989, having recently migrated to Australia I started my first business – importing homewares from India to wholesale/distribute to retailers.
This business grew to over $850K in annual sales within 4 1/2  years however due to bad financial management and restrictive cashflow I was forced into shutting shop.
With the leftover stock, I opened a retails outlet in a busy shopping centre. 
With the rise of discount stores, I could not compete on price with them and this directly affected my profit margins. Overheads outgrew income revenue and I again had to shut shop.
Determined to make my next business successfully I enrolled in a marketing degree at Griffith Uni as I felt I lacked in marketing skills
My next venture was an Indian restaurant – because of my passion for the food industry and having worked previously as a chef I naturally assumed that I'd get hordes of customers flocking to my restaurant ….Boy was I wrong!
Soon I was to discover that being a chef and running a restaurant are worlds apart – I was cooking, waiting, ordering stock, doing the accounts, hiring and training staff, doing the marketing and working late into the night cleaning up after the diners left….:(
Then the shopping centre started renovating and the sales dropped, overheads continued to rise, reliable staff were almost impossible to find, my ads didn't seem to work….the tax bill came in and my bank stopped their line of credit….leaving me no choice but to close down.
As depressing as those days were, my entrepreneurial spirit was still alive and deep down I knew I will succeed one day.
With the debt I had to repay back, I had no choice but to find a job.
While working as a sales rep I came across Michael Gerber's E-Myth  – Why Most Small Businesses Don't Work and What to Do About It
Seems like Michael was talking straight to me – so I signed up for the E-Myth Mastery courses. While doing the program I dabbled in an eBay store, purchasing stock from the local wholesaler and selling on eBay, Etsy and Amazon.
The store grew in sales volume over the next 10 years and gave me the opportunity to work fulltime in the online store and to expand the range of the products using dropshipping – this was the perfect business model with low overheads and good profit margins.
I had also completed my E-Myth courses and also trained as a business coach with EBC Academy where I graduated as a certified coach – however, I felt I wasn't ready to work as a business consultant yet.
Having sold the online store I ventured into the digital marketing business forming the agency Get Found Marketing
Working with small business on a daily basis, I  came across many business owners experiencing the same issues I had in the past – staff, marketing, lead generation, closing sales to name a few. To date, I work closely with small business owners to help develop lead generation and lead conversion as well as systems development solutions.
Since 2004, I have become a certified coach with the EBC Training Institute, Further, I have completed intensive advanced training in small business development (NEIS) with the Queensland Depf Of Small Business.
During this period, I have gained significant coaching, sales and marketing experience with individuals aspiring to start their own business and working with established small business owners experiencing a slow down in sales.
In 2019, I established Business Growth Club – a platform for budding entrepreneurs who want to start their own business and want guidance and assistance to grow their businesses into profitable ventures.
My Mission is simple – to help start-up entrepreneurs avoid the traps and challenges of launching and growing their business by getting  dedicated one on one mentoring and support.
How do I know you would be a good business coach for me?
I offer a complimentary 30-minute telephone business discovery and coaching session so that you can experience coaching and assess the chemistry between us
You are under no obligation to hire me – and are free to use any marketing and business growth info I provide to you during our session to grow your business – it's a win-win for you!
How will I know that what I am sharing will remain between us only?
The cornerstone of an effective coaching relationship is trust. It is critical that the confidentiality of our conversations be totally protected. You can absolutely count on that. If there is information that needs to be shared, you and I will discuss what is appropriate and how it is to be shared.
How will I know if I am making progress from business coaching?
At the end of each weekly session, you will leave with very specific action-oriented assignments or an action plan for the week. At the beginning of the next session, the first order of business will be to review and assess your progress on the action plan from the previous week. I record all weekly action plans and progress assessments so they can be cumulatively reviewed when necessary to assess progress over a longer period of time.
What if I need help or support in an area where a specific expertise is required?
As a coach, I can only provide the expertise that I have. If I see that there is the support that you need that I am not equipped to provide, I will let you know and, whenever possible, refer you to appropriate services. I do a lot of business networking in support of my businesses.  As a result, I have established close working relationships with highly qualified professionals from a wide array of fields, including, but not limited to: accounting, banking, branding and marketing, business law, website developers, digital marketing specialists to name a few.
What are systems and how can you help me develop them for my business?
A System is simply a step-by-step process for creating clear processes and procedures for every part of your business
Whatever your biggest business challenge, more often than not, the root of each problem is the same: a lack of systems. Having interconnected systems is the only way to solve your challenges and build a business that functions as an integrated whole.
Furthermore, your business systems will ensure your business is performed predictably – exactly the way you want it to 
Will you help me get customers?
Yes. We will develop systems for your lead generation – getting more inquiries and finding new customer using several lead gen channels like Google, Facebook, Content marketing etc.
Then we will fine-tune your lead conversion strategies like developing scripts for closing more sales to retaining your existing clients and stopping them from going to the competition.
One On One Coaching & Consulting
1 on 1 Coaching
Our 1 on 1 coaching program has helped many business owners achieve significant results in their businesses by reinforcing business owners to focus and devote the time necessary to achieve measurable results.
This program is designed for you if:
You are just starting out and need guidance and growth strategies 
Want proven marketing strategies to kick start your business  
Your business is not doing well and isn't reaching its full potential
You want to rapidly expand your customer base and systematize the business
You're determined to achieve significant change and growth in your business
You're ready to develop an amazing team around you
 This program includes:
Up to four, one-hour coaching sessions per month
Up to eight hours per month critiquing your work in planning, marketing, systems, team building, and finance
Access to personality profiling and specific training programs at reduced costs
Grow Your Business
Business Coaching & Consulting
Up to four, one-hour coaching sessions per month

Up to eight hours per month measuring your work in planning, marketing, systems, team building, and finance

Unlimited email support
Companies & People I've Worked With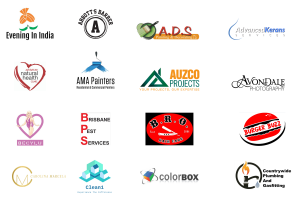 "Neil took my idea and helped me turn it into a profitable company in less than four months!"
"Neil helped me start my business and also assisted in developing specific areas of my business that I wanted to improve. He listened carefully, came up with ideas and new ways of looking at the issues, and helped me to make rapid, measurable positive changes. He uses his expertise to provide the tools you need to grow your business and make successful decisions. I highly recommend him!"
"I've worked with Neil for close to a year. Since working with him, I've learned how to communicate clearly with clients about money, be realistic about the work I can take on, and most importantly, learned how to say "no" to clients who won't be a good fit for me. Neil is excellent for helping me maintain constant awareness of the development of my business. I have better work-life boundaries after working with him and enjoy coming to work much more now. He is now an essential part of my business! I highly recommend him"